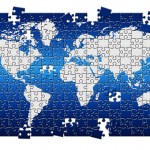 The United States has the lowest foreign investment, as a percentage, of all G7 nations yet it has the 2nd largest real estate market (Note, it used to be the largest real estate market until the 2008 – 2010 downturn).  China is now first.
The primary reason for this, based on analysis work done by people much smarter than me, is that the US Government creates disincentives for it.
The main issue is FIRPTA (Foreign Investment in Real Property Tax Act), which taxes capital gains to foreign investors at an additional rate of 10% on top of all other taxes, plus a few other gotchas.
See the following two articles for more background:
http://www.observer.com/2010/commercial-observer/fussing-over-firpta
http://www.argussoftwareblog.com/argus_software/2009/12/reforming-firpta-foreign-investment-in-real-property-tax-act-of-1980-would-ease-pressure-on-commerci.html
Resolution on this issue makes complete sense to me.  Let's look at the facts:
You have the world's largest (arguably when it's operating normally) real estate market at historic lows.  Many of the Case-Schiller Top 50 Metros have not bottomed yet, but they probably will this year.
Lending liquidity drives real estate.   Liquidity in the US has been abysmal for over 2 years now and is only just now showing signs of tepid improvement.
The US Dollar is also at or below historic lows.  Depending on the currency you're investing from, the exchange play could be tremendous.  Imagine appreciating real estate valuations and exchange rate improvement…
Real Estate is a tangible investment in the country as a whole.  A foreign firm investing in US Real Estate is supportive to the trade relationship, trade imbalances, and the overall economy.   We are still the world's largest importer.
You can learn more about FIRPTA in the links above, but as a quick highlight the law came into effect during the 1960s.  It was protectionist in nature then and even more so now, with a much more international economy.
If anyone has an argument for why FIRPTA should stay please let me know.  I think the tax consequences are even minimal.  Something like 1.5 Billion in tax revenues will be lost, yet multiple billions in stimulus and economic activity would be created.
– Chad